With competence and integrity within the Alaska Travel Industry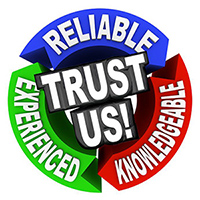 Alaska Travel Network Group has been providing Alaska destination tour services year round through our website www.goalaskatours.com since 2011. We conduct ourselves with uncompromising integrity and honesty as individuals, as a travel team, and as a tour operator. It is important for us to establish lasting credibility with customers and suppliers because we believe this is essential to maintaining our exceptional market position and long-term customer and business relationships.
"There are seven things that will destroy us: Wealth without work; Pleasure without conscience; Knowledge without character; Religion without sacrifice; Politics without principle; Science without humanity; Business without ethics." - Mahatma Gandhi
---
Travel Trade Media | About us
The international travel trade media continues to be an important channel for us to promote tourism within the State of Alaska. Intermediaries such as travel agents and tour operators are playing a significant role in the decision making process of many international visitors – it helps to open up new markets and encourages tourists to spend longer exploring Alaska. Many of the tour operators we surveyed said that the service we offered last year encouraged them to send clients also during the winter months to Alaska what they hadn't previously considered.

Forbes Magazine | Iditarod - At large with Christopher Buckley
Cheap Flights | Behold, the Northern Lights in Alaska
Seattle Magazine | Where to see the Northern Lights this season
Fodor's Travel | Northern Lights & Arctic Sights
VacationIdea - Dream Vacation Magazine | Best Places to see the Northern Lights in Alaska

We are a proud member of Alaska Travel Industry Association and Talkeetna Chamber of Commerce: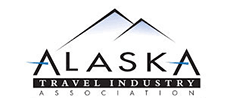 ---
Guest Reviews | Feedback
For additional information please contact us or simply refer to our internal
guest reviews & feedback page

Holiday Check CH - Guided Group Tour in Alaska
Holiday Check AT - Road Trip in Alaska
S. Sulianah - Go Alaska Tours
Facebook - Go Alaska Tours
YouTube - Visit our own YouTube channel !


---
Save Browsing and Shopping
We are delighted to announce that our company has earned the prestigious Norton Safe Web certification, reaffirming our commitment to providing a safe and secure online experience for our valued customers. With this recognition, we proudly join the ranks of trusted businesses dedicated to maintaining the highest standards of cybersecurity.

At our core, we understand the importance of earning your trust in today's digital landscape. That is why we have undergone a rigorous evaluation process by Norton Safe Web, a leading authority in online safety. Their comprehensive analysis of our website and online practices has determined that we meet their stringent criteria for safety, security, and ethical business conduct.

By aligning our company with their seal of approval, we provide you with the confidence and peace of mind you deserve when engaging with our services.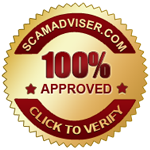 ---
Reservation

Features
Money Back Guarantee
24/7 Customer Support
Professional Travel Advise
No Reservation Fees
128-Bit SSL Reservation Form
Multi-Lingual Sales Agents
Customer Account Access
All Taxes Included
Dedicated Customer Helpline
No Hidden Charges | Fees
Last Minute Discounts
Live Chat
Online Destination Guide
{loadmoduleid 235}